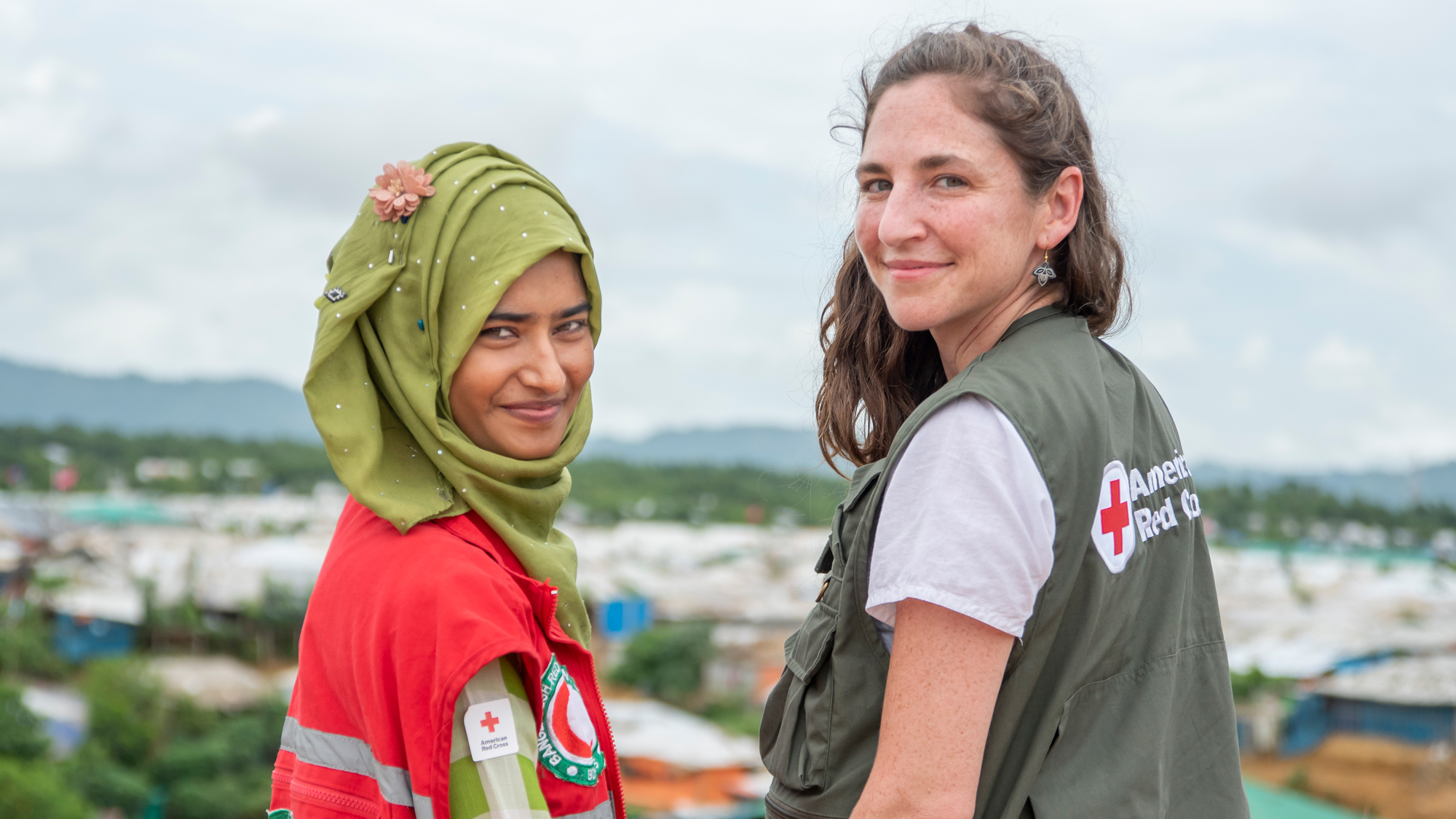 GLOW Red
The Global Network for Women leaders in the Red Cross Red Crescent Movement
#100voices
Women have always been the backbone of the International Red Cross and Red Crescent Movement. Scroll down to meet some of the inspiring women within our Movement.
Did you know...
Women are more likely to diminish and undervalue their professional skills and achievements than their male counterparts.
DID YOU KNOW...
Analysis shows that women's jobs are 1.8 times more vulnerable during the coronavirus pandemic than men's jobs: Women make up 39% of global employment but account for 54% of overall job losses as of May 2020.